Begeistere deine Kinder für die Weihnachtszeit mit diesem festlichen Jumpsuit mit Alpenmotiv in Hellblau und einer superweichen Innenseite aus gebürsteter Baumwolle. Kein Grund zur Eifersucht, wir haben auch Größen für Erwachsene im Angebot!
50% Baumwolle, 50% Polyester
Zwei-Wege-Reißverschluss vorne
Große Kängurutasche
Kapuze mit Reißverschluss
Seitentaschen mit Reißverschlüssen
Gerippte Manschetten
Logo auf dem Ärmel
Free shipping on orders over $300
Express shipping available
30 days to return
Similar styles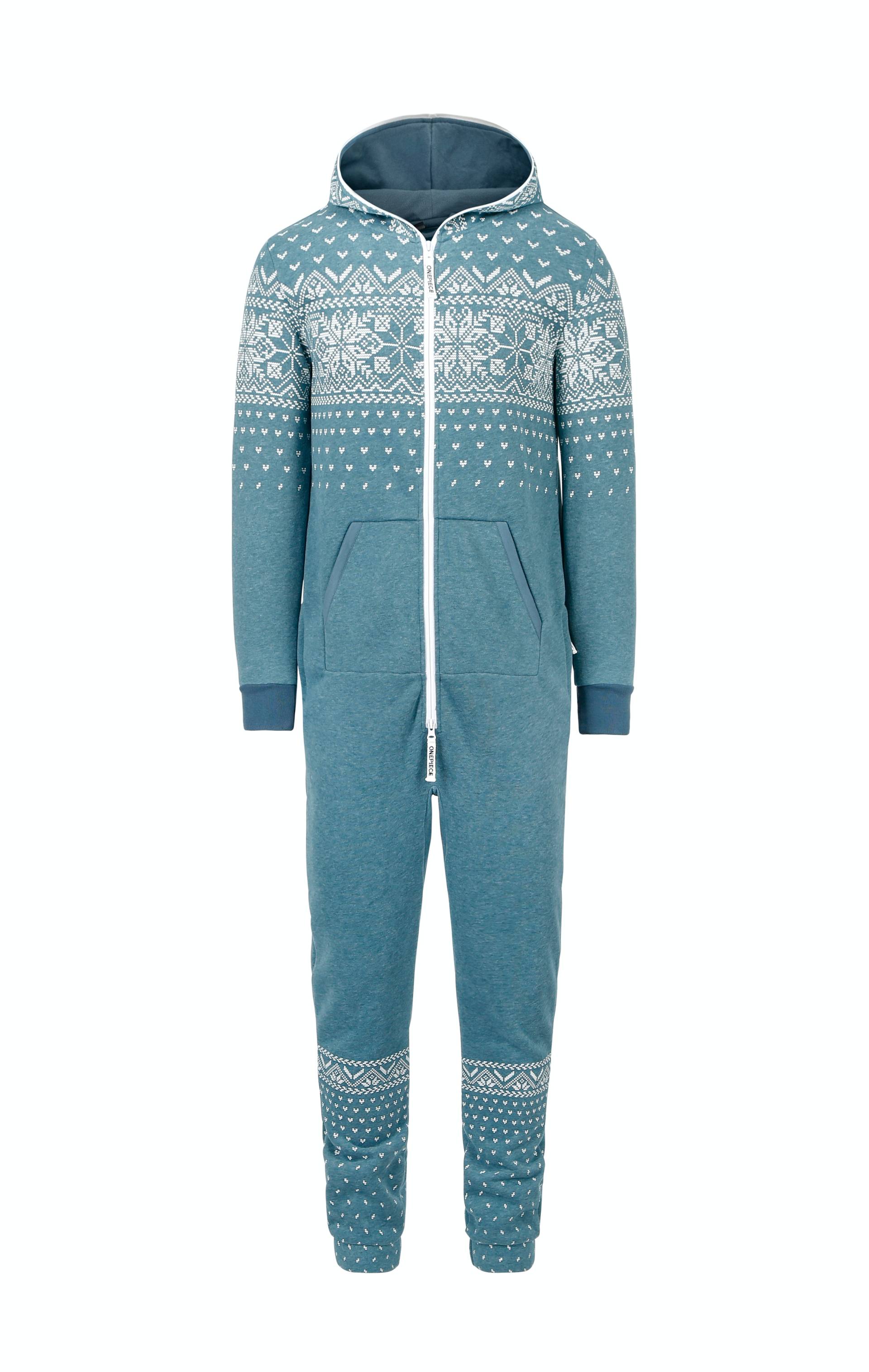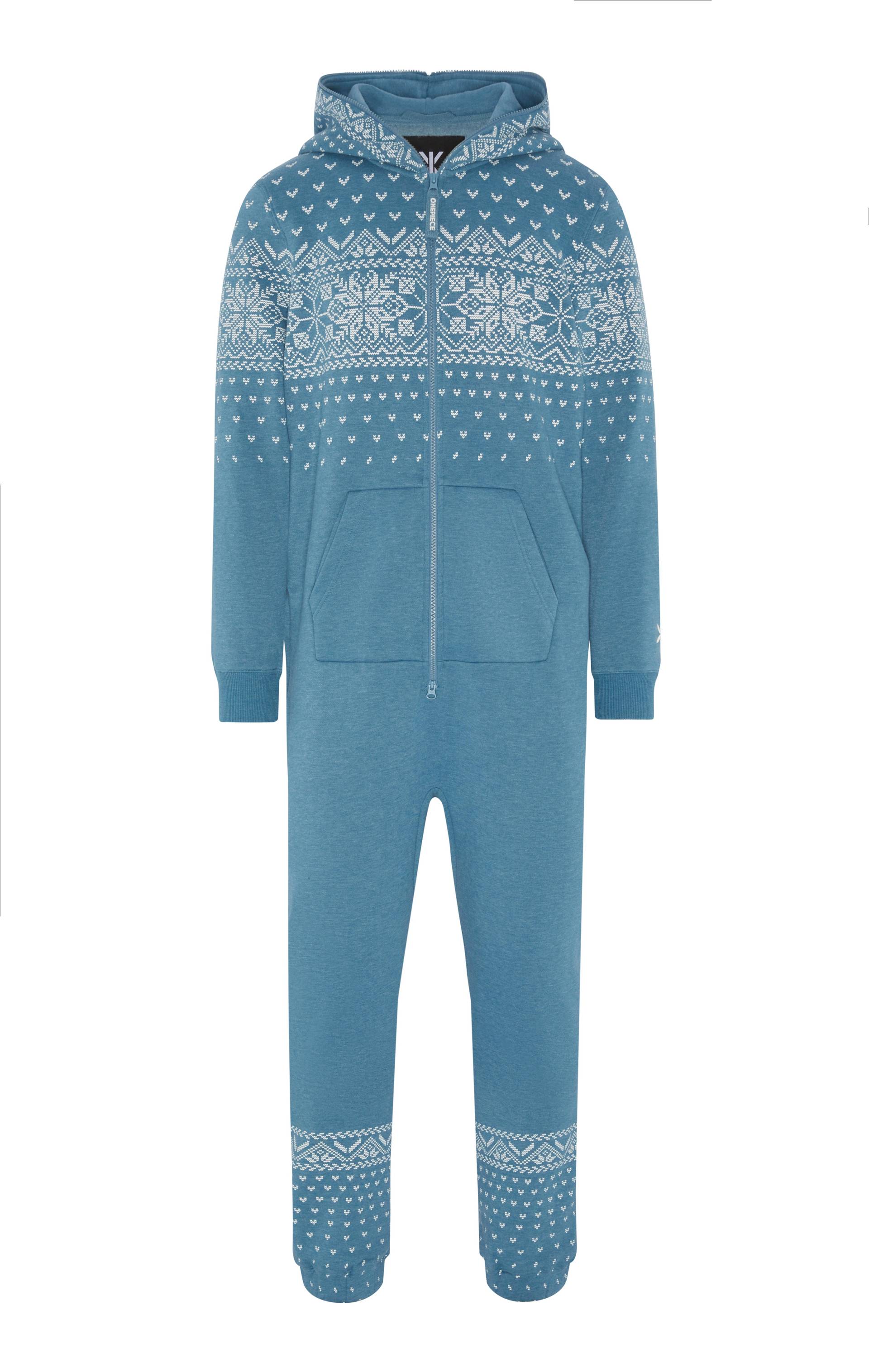 This kids jumpsuit from Onepiece is unisex which means that the style is suitable for both boys and girls. The product is designed to be worn as you want to wear it; If you want a looser, more relaxed fit, opt for a larger size to normal.
| | 98 | 110 | 122 | 134 | 146 |
| --- | --- | --- | --- | --- | --- |
| Height | 90-104 | 105-116 | 117-128 | 129-140 | 141-152 |
| Chest | 67-71 | 72-76 | 77-81 | 82-86 | 87-91 |
| Waist | 65-69 | 70-74 | 75-79 | 80-84 | 85-89 |
| Hip | 66-70 | 71-75 | 76-80 | 81-85 | 86-90 |
| Inseam | 35-40 | 41-46 | 47-52 | 53-59 | 60-66 |
| | 98 | 110 | 122 | 134 | 146 |
| --- | --- | --- | --- | --- | --- |
| Height | 90-104 | 105-116 | 117-128 | 129-140 | 141-152 |
| Chest | 67-71 | 72-76 | 77-81 | 82-86 | 87-91 |
| Waist | 65-69 | 70-74 | 75-79 | 80-84 | 85-89 |
| Hip | 66-70 | 71-75 | 76-80 | 81-85 | 86-90 |
| Inseam | 35-40 | 41-46 | 47-52 | 53-59 | 60-66 |