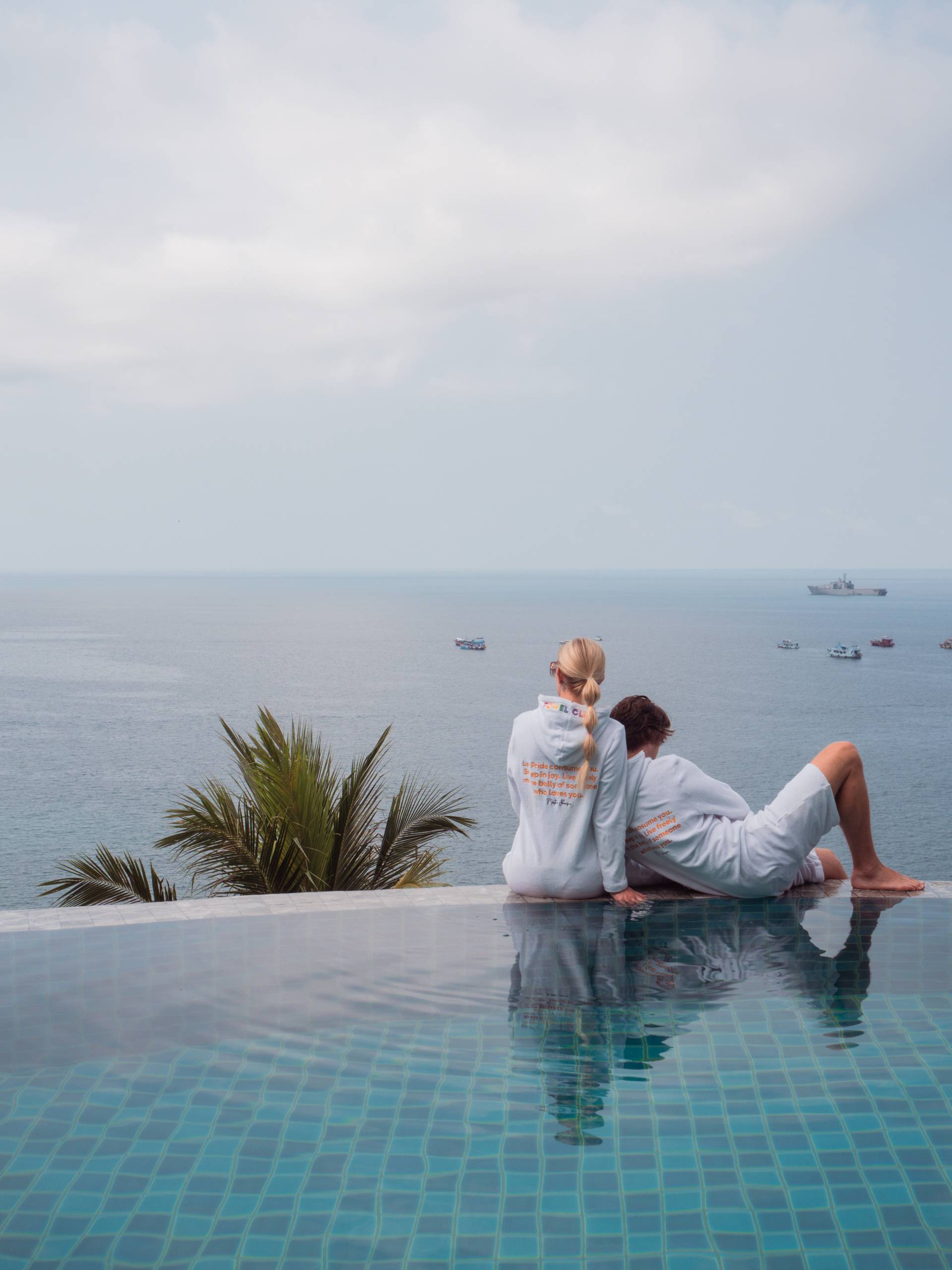 Celebrate Pride with
towel club and Martine Johansen
---
THIS YEAR WE'VE LAUNCHED AN EXCLUSIVE Towel Club edition of our Pride Jumpsuit in collaboration with Martine Johansen, a local Oslo based writer, lecturer, editor, director, and poet. 10% of the sales of this product will be donated to It Gets Better Project.
What inspired you to write the poem that is embroidered on the Towel Jumpsuit?
"I think we often think of Pride as something that is supposed to come from within. And for queer people, Pride, both the emotion and the events, festivals, social movements that are named after it, may be difficult to tap into. This is a healing experience, being wrapped up in the warm embrace of your community. It is a freeing experience. One of queer joy. And ultimately it is a release of internalised shame."
---
What message would you like to share through this collaboration?
"I would love for more businesses to take a cue from OnePiece / Towel Club and not only create products with rainbows on it, but actively work with queer creators, as well as give back to queer the community the way you are by donating proceeds towards the It Gets Better project."
---
Can you share any upcoming projects or collaborations that you are excited about?
"I am currently working towards the opening of SKOKS, a queer arts- and culture center. It also doubles as a community center for the LGBTQIA+ community and those who feel kinship or allyship to the community. It is the only one of its kind in Norway, and it is a dream come true after 8 years of wishing and working for it."