Mario Balotelli in the Onepiece™ Camouflage
Soccer player Mario Balotelli in a Sunday onesie chillout session with his camo Onepiece™ jumpsuit next to his matching camo Bentley and camo quad. The Onesie is available in our online store.
Featured #PieceKeeper: Kwesi
This week on the Featured #Piecekeeper entry we have LA based musician Kwesi in a late night Santa Monica Pier session. You can see Kwesi's picks from our SS16 Collection below.
Kardashians Girls Night In
"Kim, Khloe and Kourtney Kardashian ditch the clubs and pile up on the couch with gal pals…" DailyMail.com
To celebrate the launch of our new and improved Los Angeles Concept Store, we decided to throw a party and take over West Hollywood.
James Buckley x Stars and Stripes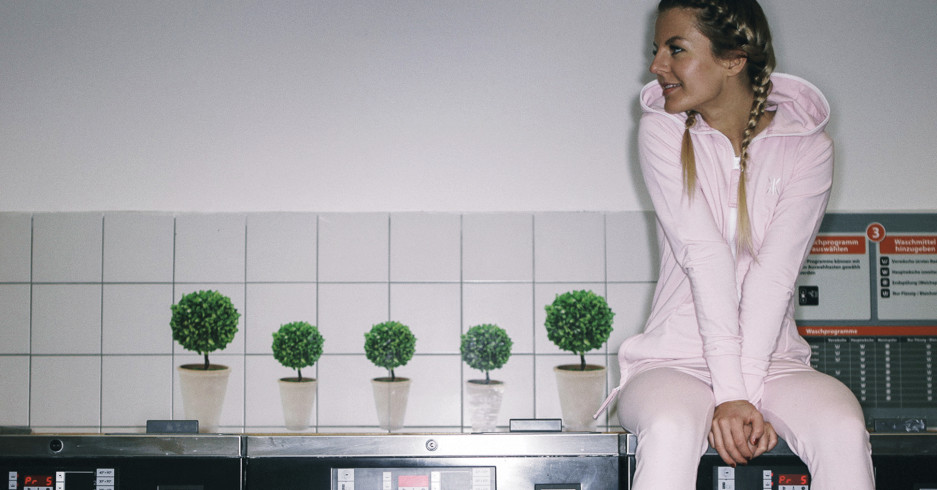 Featured #PieceKeeper: Marina The Moss vol2
German blogger Marina The Moss seems to be a regular on our Featured #piecekeeper posts. Marina graces us with her presence for the second time, this time wearing the Shell Jumpsuit Icecream Pink in a stylized laundrette shoot.
B.O.B x College 48 Onesie Black
Last week was pretty crazy as we were at ISPO in Munich yet again! For the third consecutive time the expo didn't disappoint with great vibes, incredible people and our signature beerpong madness that Germans seem to love (and they're really good at it too!). Here's a selection of photos of what went down at ISPO '16.
Featured #PieceKeeper: Poppy Leah
London based dancer and model Poppy Leah is this week's Featured #Piecekeeper. Poppy is wearing the Slow Jumpsuit Black as the main piece in her stylish all-black outfit.