Get your kids excited for the Holiday season with this festive Alpine print jumpsuit in navy with a super soft brushed cotton interior. No need to be jealous, we have adult sizes available, too!
Fairisle knit
100% Acrylic
Front two way zipper closure
Hood zipper closure
Side pockets with zippers
Suede sleeve and elbow patches
Ribbed cuffs
Express shipping available
30 days to return
Similar styles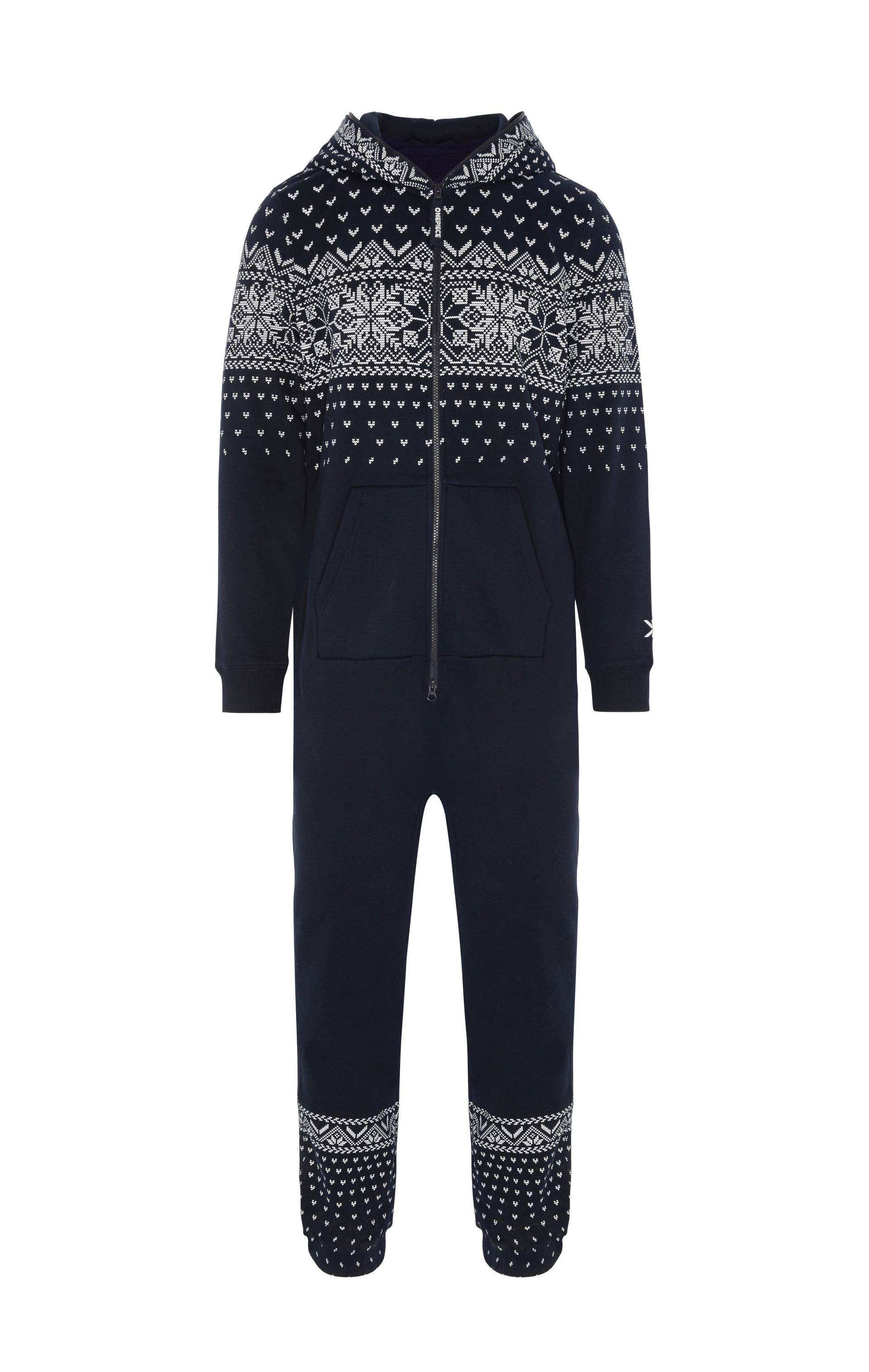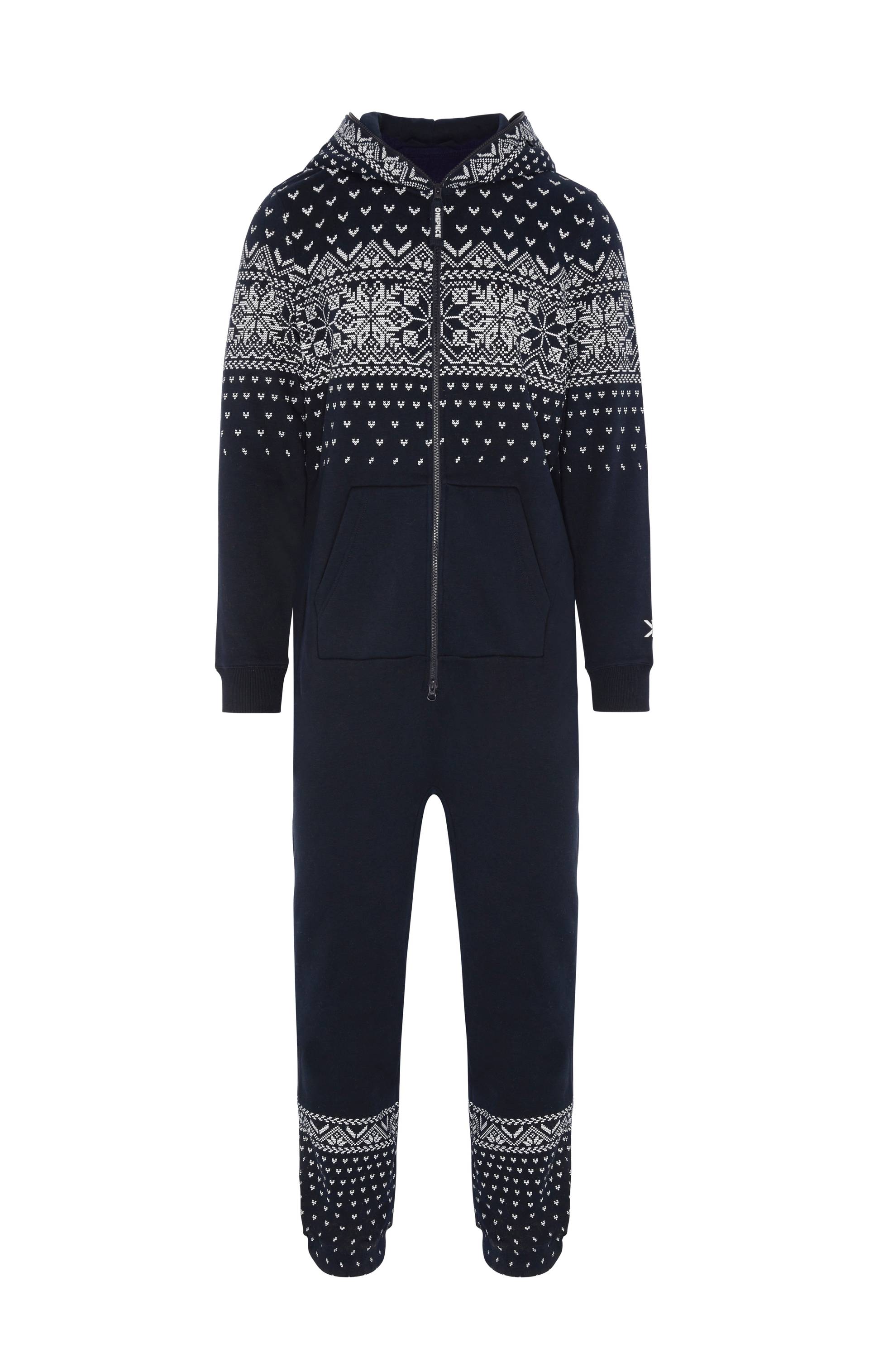 Customer reviews
100%
would recommened this product
Ghislaine W.
Onesie for kids
Bought for my son. Fabulous quality way better then expected, very soft. My son loves it could wear it all day ….
Quality of item: Excellent
Fran A.
My nephew loves it!! I
My nephew loves it!! I was impressed with the speed of delivery.
Quality of item: Excellent
This kids jumpsuit from Onepiece is unisex which means that the style is suitable for both boys and girls. The product is designed to be worn as you want to wear it; If you want a looser, more relaxed fit, opt for a larger size to normal.
| | 98 | 110 | 122 | 134 | 146 |
| --- | --- | --- | --- | --- | --- |
| Height | 90-104 | 105-116 | 117-128 | 129-140 | 141-152 |
| Chest | 67-71 | 72-76 | 77-81 | 82-86 | 87-91 |
| Waist | 65-69 | 70-74 | 75-79 | 80-84 | 85-89 |
| Hip | 66-70 | 71-75 | 76-80 | 81-85 | 86-90 |
| Inseam | 35-40 | 41-46 | 47-52 | 53-59 | 60-66 |
| | 98 | 110 | 122 | 134 | 146 |
| --- | --- | --- | --- | --- | --- |
| Height | 90-104 | 105-116 | 117-128 | 129-140 | 141-152 |
| Chest | 67-71 | 72-76 | 77-81 | 82-86 | 87-91 |
| Waist | 65-69 | 70-74 | 75-79 | 80-84 | 85-89 |
| Hip | 66-70 | 71-75 | 76-80 | 81-85 | 86-90 |
| Inseam | 35-40 | 41-46 | 47-52 | 53-59 | 60-66 |