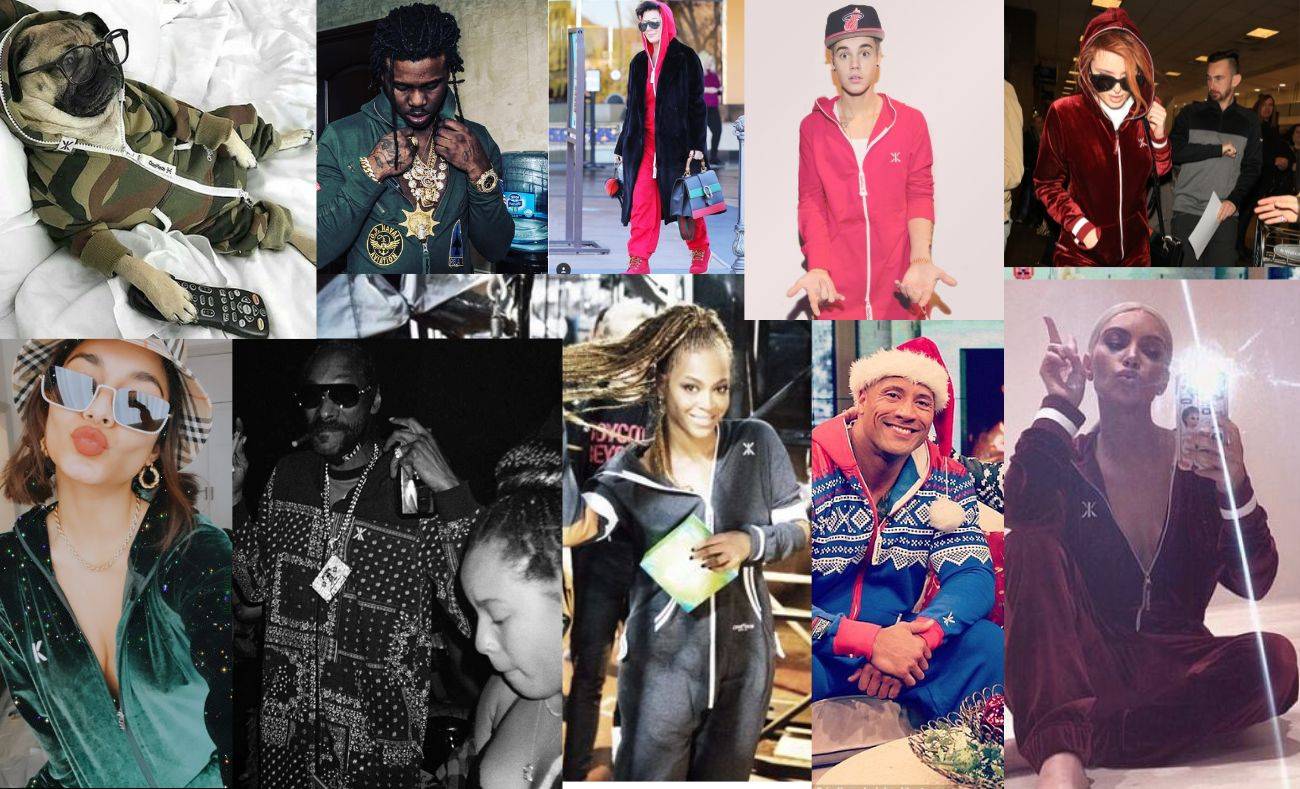 Celebrity
STYLE GUIDE
---
KHLOE KARDASHIAN
Khloe running some errands in Los Angeles in the Original Black 2.0 Black Jumpsuit.
SERENA WILLIAMS
Serena spotted arriving at LAX in our Aviator Onesie Green.
JULIA ROBERTS
Julia getting ready on set wearing an Original Velvet Jumpsuit Navy.
BELLA HADID
Bella having some down time in our Alpine Jumpsuit in Red.
LEWIS HAMILTON
Lewis and Roscoe keeping it chill before race day in an Original Onesie 2.0 Light Grey Melange
HALLE BERRY
Halle waiting for valet to bring her car in the Aviator Onesie Midnight Blue.
THROUGHOUT THE YEARS
From Beyonce, Justin Bieber, Taylor Swift, Vanessa Hudgens, P. Diddy, Gordon Ramsay, Ariana Grande, Jennifer Lopez, The Kardashians, and The Rock....the list just goes on and on!