30% OFF
We believe that the comfort of our jumpsuits should be enjoyed all year round, even when you're out in the summer sun. Our short jumpsuit series lets you take your comfort zone out into the heat, no sweat!
Jump on the utility trend in this cargo short jumpsuit in camo print. Features practical pockets and our famous two-way zipper.
80% cotton, 20% polyester
Front two-way zipper
Hood with closure option
Front kangaroo pocket
Chest and side pockets with zipper closure
Cargo pockets
Logo embroidery on chest and back
Quinten is 185cm and wearing size M. Sarah is 171cm and wearing size XS.
Free shipping on orders over $300
Express shipping available
30 days to return
Similar styles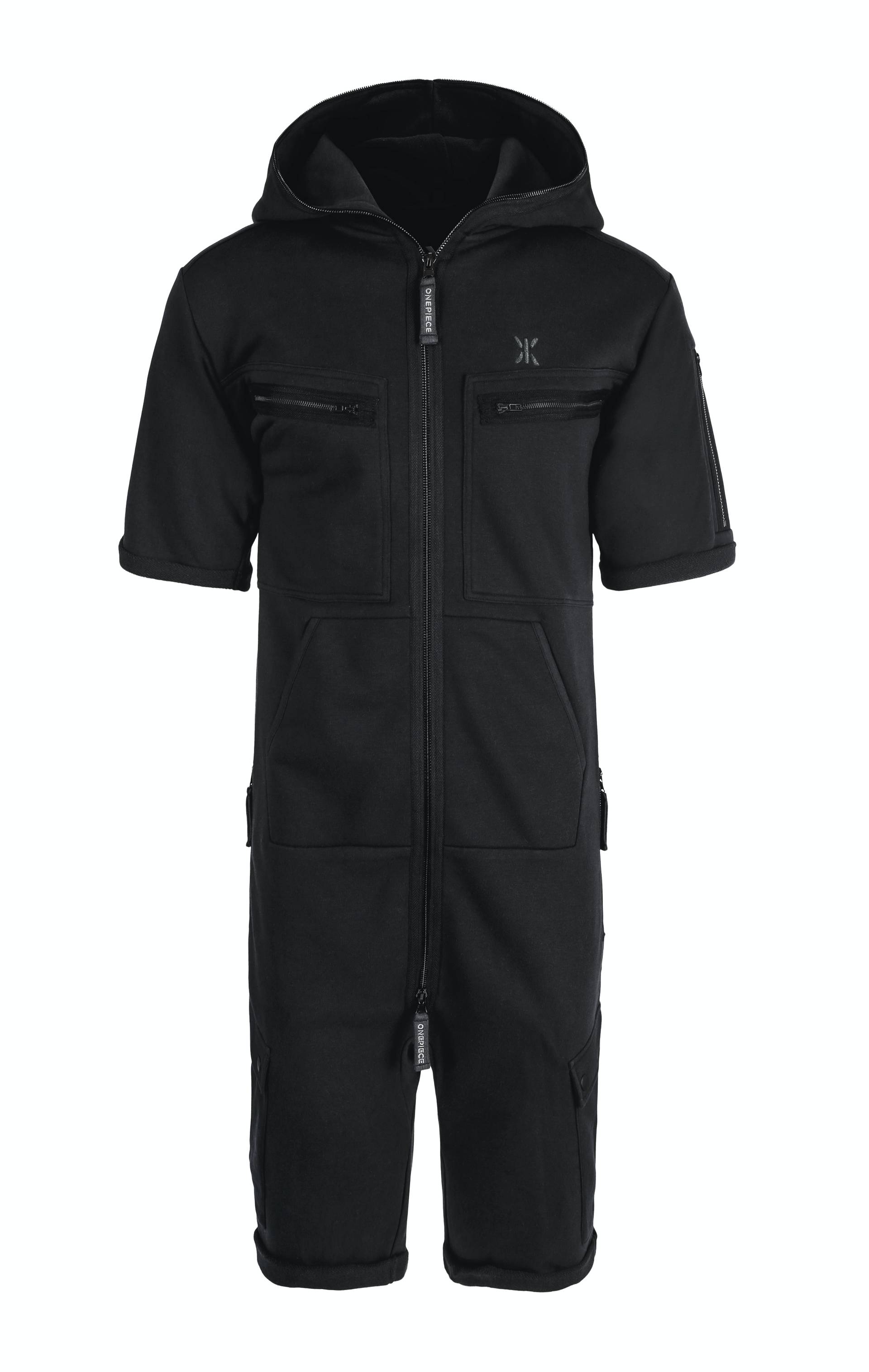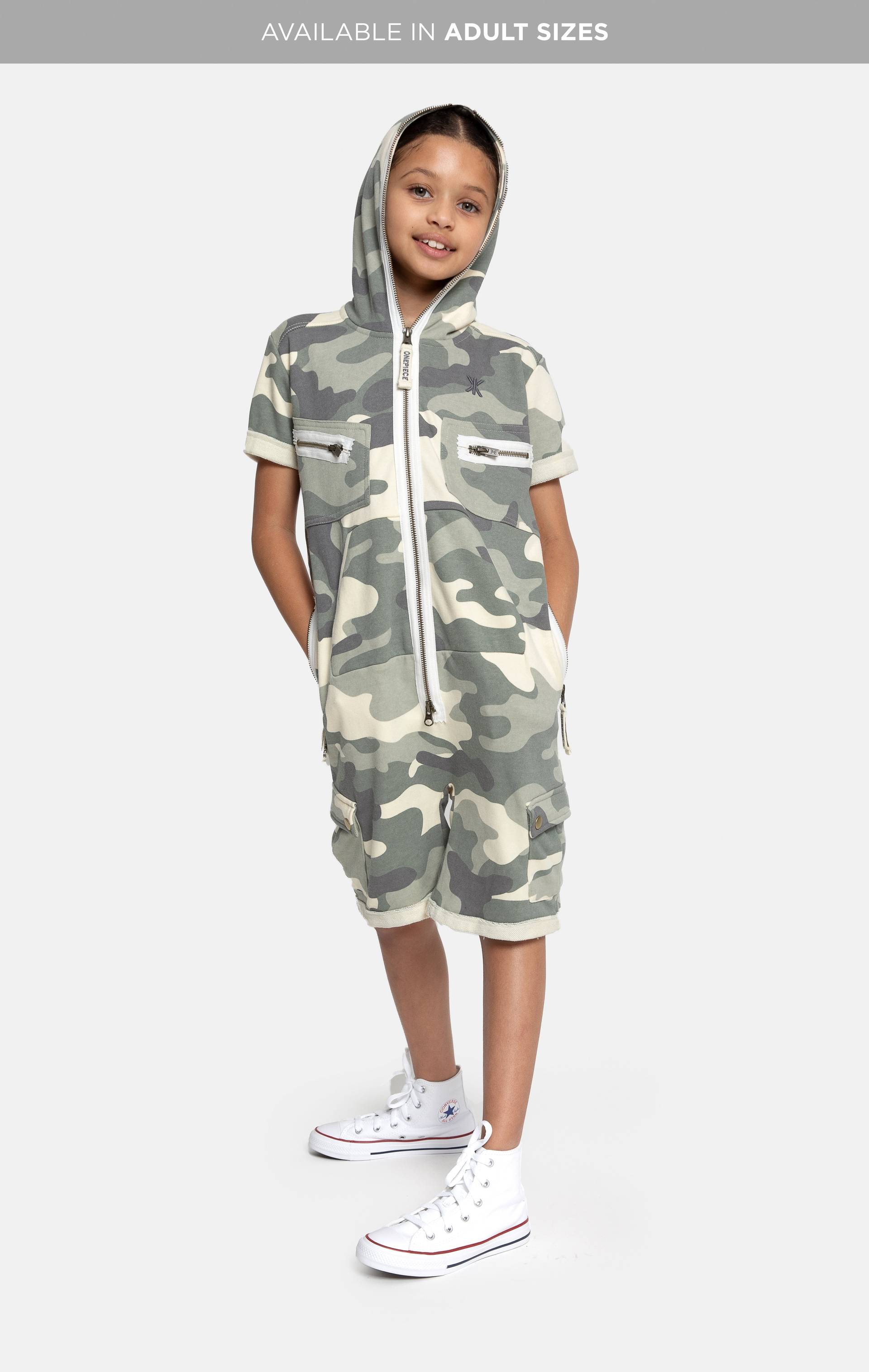 This jumpsuit from Onepiece is unisex which means that the style is suitable for both men and women. The product is designed to be worn as you want to wear it; If you want a looser, more relaxed fit, opt for a larger size to normal. Or if you want a more fitted look, choose one size smaller.
| | XXS | XS | S | M | L | XL | XXL |
| --- | --- | --- | --- | --- | --- | --- | --- |
| Height | 155 - 166 | 165 - 174 | 174 - 180 | 178 - 185 | 182 - 188 | 186 - 192 | 190 - 196 |
| Chest | 90 | 96 | 102 | 108 | 114 | 120 | 126 |
| Waist | 82 | 88 | 94 | 100 | 106 | 112 | 118 |
| Hip | 88 | 94 | 100 | 106 | 112 | 118 | 124 |
| Shoulder + Sleeve | 33 | 34 | 36 | 37 | 39 | 40 | 41 |
| Inseam | 20 | 21 | 22 | 23 | 24 | 25 | 26 |
| CF length | 75 | 79 | 83 | 87 | 91 | 95 | 99 |
| | XXS | XS | S | M | L | XL | XXL |
| --- | --- | --- | --- | --- | --- | --- | --- |
| Height | 155 - 166 | 165 - 174 | 174 - 180 | 178 - 185 | 182 - 188 | 186 - 192 | 190 - 196 |
| Chest | 90 | 96 | 102 | 108 | 114 | 120 | 126 |
| Waist | 82 | 88 | 94 | 100 | 106 | 112 | 118 |
| Hip | 88 | 94 | 100 | 106 | 112 | 118 | 124 |
| Shoulder + Sleeve | 33 | 34 | 36 | 37 | 39 | 40 | 41 |
| Inseam | 20 | 21 | 22 | 23 | 24 | 25 | 26 |
| CF length | 75 | 79 | 83 | 87 | 91 | 95 | 99 |