Wer hat gesagt, unsere Jumpsuits eignen sich nur für die kalte Jahreszeit? In unserer Reihe von kurzen Jumpsuits bleibst du den ganzen Sommer über stylish und komfortabel.
Dieser Original Short Jumpsuit in dunkelblau eignet sich perfekt für ein Picknick im Park oder einen Strandspaziergang. Der Jumpsuit hat Vorder- und Seitentaschen, sowie unsere typischen 2-Wege-Reißverschluß.
80% Baumwolle, 20% Polyester
Zwei-Wege-Reißverschluss vorne
Kapuze mit Verschlussmöglichkeit
Kängurutasche vorne
Seitentaschen mit Reißverschlüssen
Logo-Stickerei auf Brust und Rücken
Umgeschlagene Ärmel- und Beinsäume
Quinten ist 185cm und trägt Größe M. Sarah ist 171cm und trägt Größe XS.
Kostenloser Versand auf Bestellungen über 100 €
Expressversand verfügbar
90 Tage Rückgabefrist
Similar styles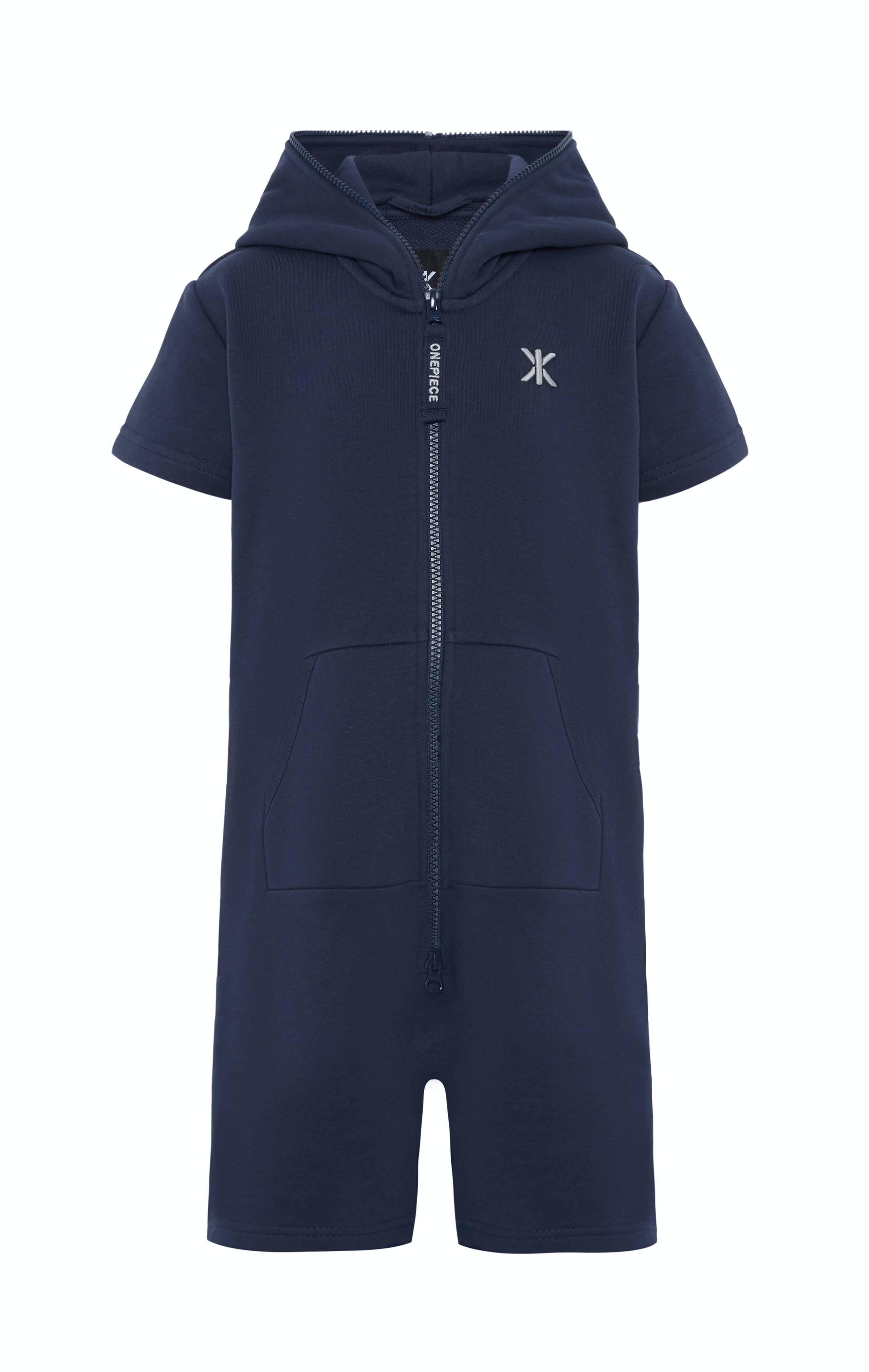 This jumpsuit from Onepiece is unisex which means that the style is suitable for both men and women. The product is designed to be worn as you want to wear it; If you want a looser, more relaxed fit, opt for a larger size to normal. Or if you want a more fitted look, choose one size smaller.
| | XXS | XS | S | M | L | XL | XXL | XXXL |
| --- | --- | --- | --- | --- | --- | --- | --- | --- |
| Height | 155 - 166 | 165 - 175 | 173 - 180 | 178 - 185 | 182 - 188 | 186 - 192 | 190 - 196 | 193 - 200 |
| Chest | 90 | 96 | 102 | 108 | 114 | 120 | 126 | 132 |
| Waist | 82 | 88 | 94 | 100 | 106 | 112 | 118 | 124 |
| Hip | 88 | 94 | 100 | 106 | 112 | 118 | 124 | 130 |
| Inseam | 13 | 14 | 16 | 20 | 22 | 24 | 28 | 28 |
| Shoulder + Sleeve | 27 | 28 | 30 | 31 | 33 | 34 | 36 | 37 |
| CF length | 77 | 81 | 84 | 88 | 90 | 93 | 95 | 98 |
| | XXS | XS | S | M | L | XL | XXL | XXXL |
| --- | --- | --- | --- | --- | --- | --- | --- | --- |
| Height | 155 - 166 | 165 - 175 | 173 - 180 | 178 - 185 | 182 - 188 | 186 - 192 | 190 - 196 | 193 - 200 |
| Chest | 90 | 96 | 102 | 108 | 114 | 120 | 126 | 132 |
| Waist | 82 | 88 | 94 | 100 | 106 | 112 | 118 | 124 |
| Hip | 88 | 94 | 100 | 106 | 112 | 118 | 124 | 130 |
| Inseam | 13 | 14 | 16 | 20 | 22 | 24 | 28 | 28 |
| Shoulder + Sleeve | 27 | 28 | 30 | 31 | 33 | 34 | 36 | 37 |
| CF length | 77 | 81 | 84 | 88 | 90 | 93 | 95 | 98 |