Wir finden, dass der Komfort unserer Jumpsuits das gesamte Jahr über genossen werden sollte - sogar wenn du draußen in der Sommersonne bist. In unsere Reihe von kurzen Jumpsuits kannst du deine Komfortzone nach draußen in die Hitze mitnehmen - no sweat!
Mach' mit beim neusten Militär-Style Trend - in diesem kurzen Jumpsuit mit Cargo-Taschen, in Camouflage-Muster. Mit praktischen Taschen und unserem berühmten Zwei-Wege-Reißverschluss.
Every Order = 1 Tree Planted
The tree planting operations provide crucial income to local communities.
80% Baumwolle, 20% Polyester
Zwei-Wege-Reißverschluss vorne
Kapuze mit Verschlussmöglichkeit
Kängurutasche vorne
Brusttasche und Seitentaschen mit Reißverschluss
Cargo-Taschen
Logo-Stickerei auf Brust und Rücken
Dies ist ein Unisex-Produkt mit Unisex-Passform. Thomas ist 183cm und trägt Größe M. Sarah ist 171cm und trägt Größe XS. Karim ist 193cm und trägt Größe XXL.
Free shipping on orders over $300
Express shipping available
30 days to return
Similar styles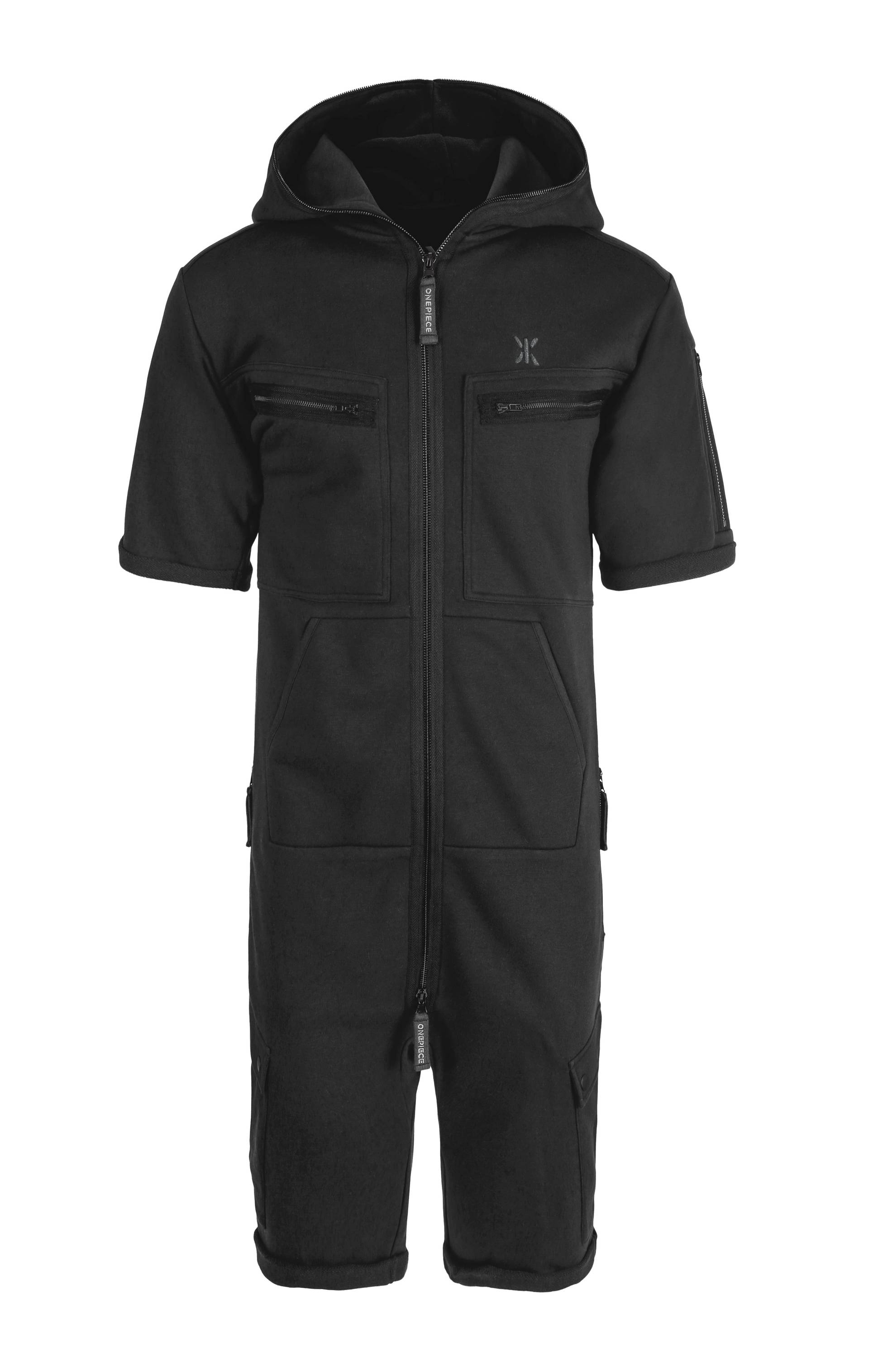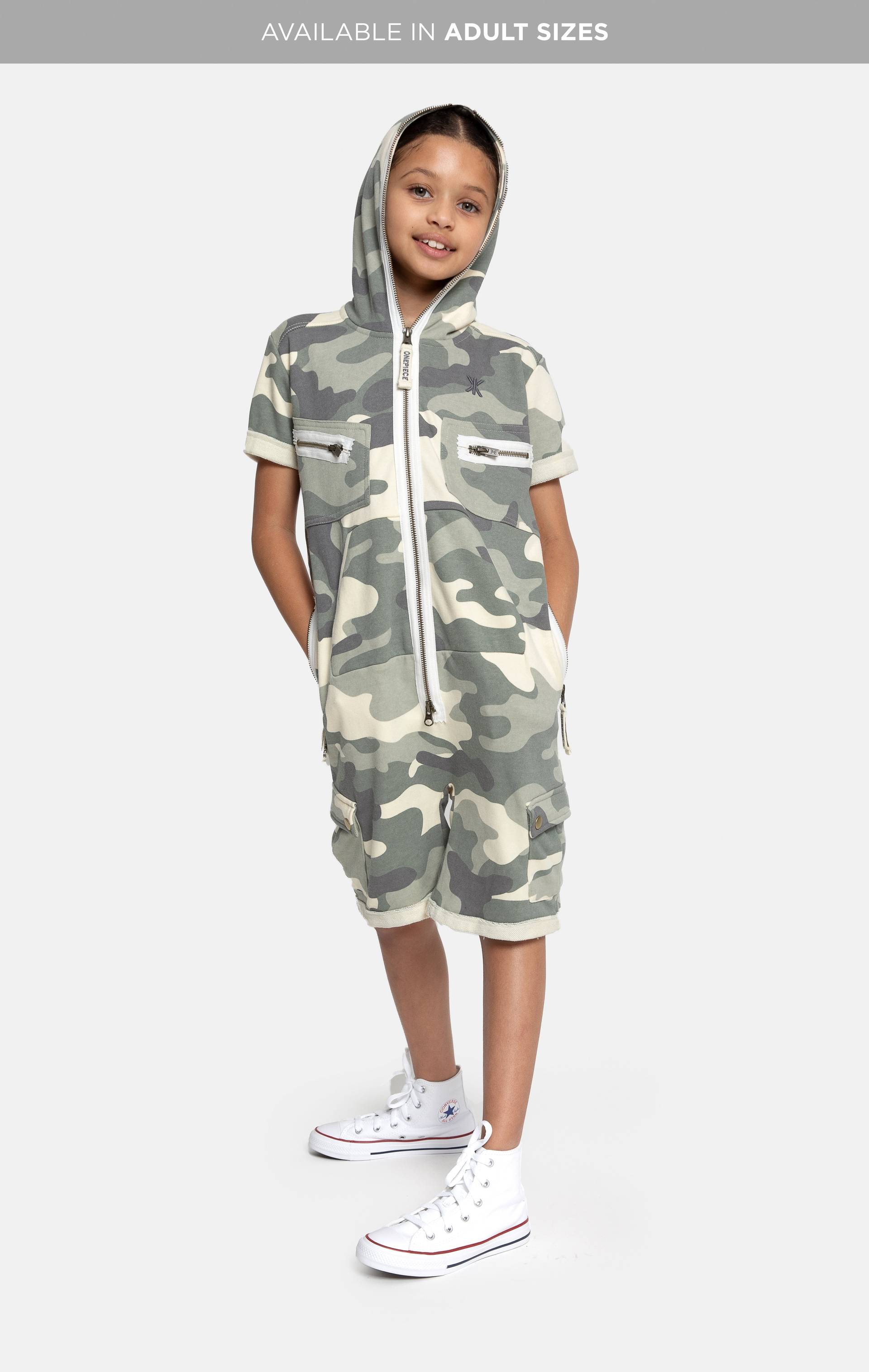 This jumpsuit from Onepiece is unisex which means that the style is suitable for both men and women. The product is designed to be worn as you want to wear it; If you want a looser, more relaxed fit, opt for a larger size to normal. Or if you want a more fitted look, choose one size smaller.
| | XXS | XS | S | M | L | XL | XXL |
| --- | --- | --- | --- | --- | --- | --- | --- |
| Height | 155 - 166 | 165 - 174 | 174 - 180 | 178 - 185 | 182 - 188 | 186 - 192 | 190 - 196 |
| Chest | 90 | 96 | 102 | 108 | 114 | 120 | 126 |
| Waist | 82 | 88 | 94 | 100 | 106 | 112 | 118 |
| Hip | 88 | 94 | 100 | 106 | 112 | 118 | 124 |
| Shoulder + Sleeve | 33 | 34 | 36 | 37 | 39 | 40 | 41 |
| Inseam | 20 | 21 | 22 | 23 | 24 | 25 | 26 |
| CF length | 75 | 79 | 83 | 87 | 91 | 95 | 99 |
| | XXS | XS | S | M | L | XL | XXL |
| --- | --- | --- | --- | --- | --- | --- | --- |
| Height | 155 - 166 | 165 - 174 | 174 - 180 | 178 - 185 | 182 - 188 | 186 - 192 | 190 - 196 |
| Chest | 90 | 96 | 102 | 108 | 114 | 120 | 126 |
| Waist | 82 | 88 | 94 | 100 | 106 | 112 | 118 |
| Hip | 88 | 94 | 100 | 106 | 112 | 118 | 124 |
| Shoulder + Sleeve | 33 | 34 | 36 | 37 | 39 | 40 | 41 |
| Inseam | 20 | 21 | 22 | 23 | 24 | 25 | 26 |
| CF length | 75 | 79 | 83 | 87 | 91 | 95 | 99 |