Wir finden, dass der Komfort unserer Jumpsuits das gesamte Jahr über genossen werden sollte - sogar wenn du draußen in der Sommersonne bist. In unsere Reihe von kurzen Jumpsuits kannst du deine Komfortzone nach draußen in die Hitze mitnehmen - no sweat!
Mach' mit beim neusten Militär-Style Trend - in diesem kurzen Jumpsuit mit Cargo-Taschen, in schwarz. Mit praktischen Taschen und unserem berühmten Zwei-Wege-Reißverschluss.
80% Baumwolle, 20% Polyester
Zwei-Wege-Reißverschluss vorne
Kapuze mit Verschlussmöglichkeit
Kängurutasche vorne
Brusttasche und Seitentaschen mit Reißverschluss
Cargo-Taschen
Logo-Stickerei auf Brust und Rücken
Quinten ist 185cm und trägt Größe M. Sarah ist 171cm und trägt Größe XS.
Free shipping on orders over $300
Express shipping available
30 days to return
Similar styles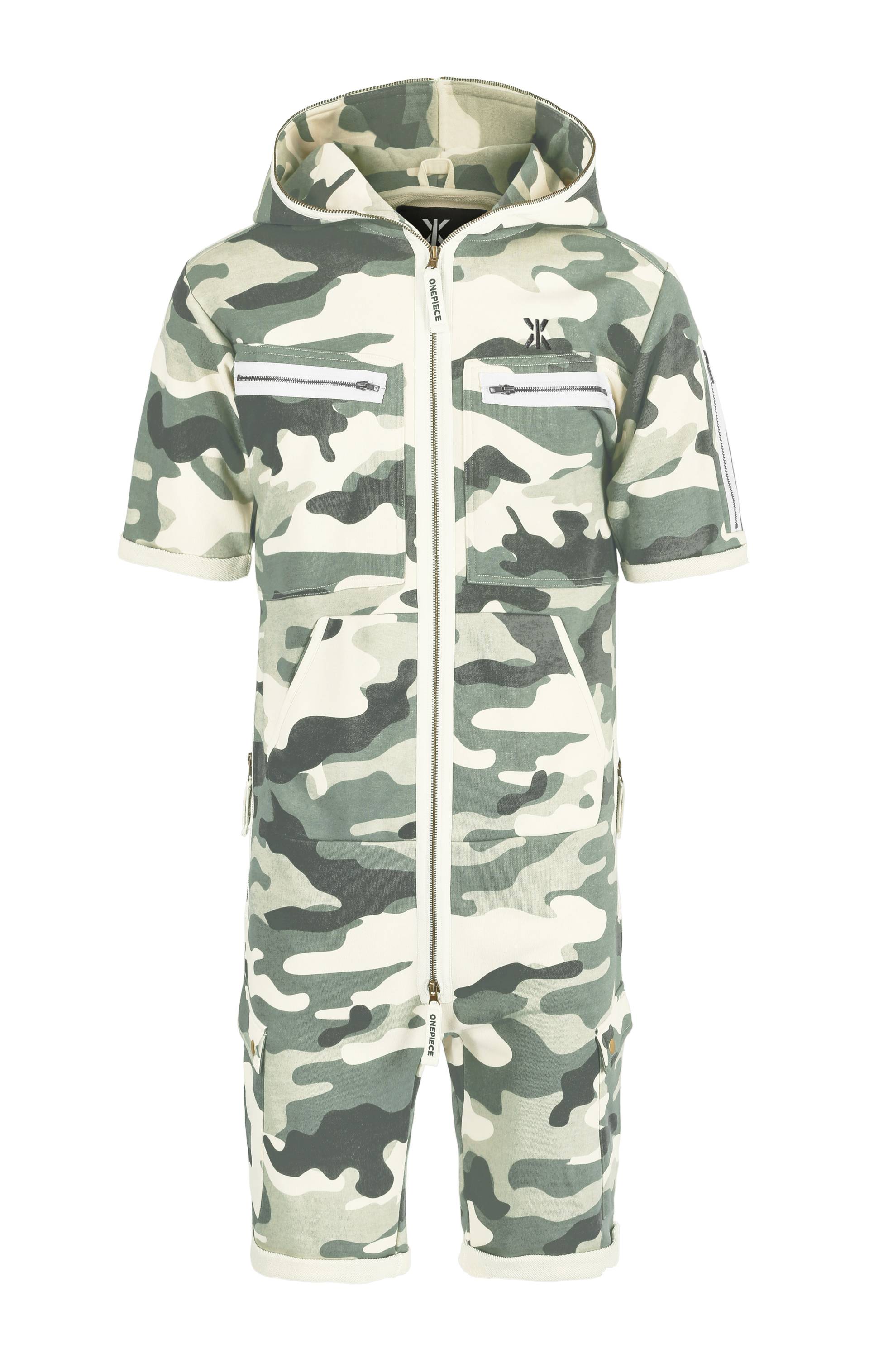 Customer reviews
91%
würde dieses Produkt weiterempfehlen
David B.
Perfect fit
Love this jumpsuit, fits really well on me for an XXS. Please make more fitted jumpsuits for men that aren't covered in patches.
Quality of item: Excellent
Stephen S.
Outstanding.
The service, quality and product are flawless. I ordered this shirt OnePiece at the beginning of lockdown and it was the greatest investment of made. It's so comfortable and practical! It washes so well. I can lounge in it, I can cycle in it, I can go shopping in it, I can dance in it! This is the ultimate OnePiece and I love it!
Quality of item: Excellent
Ebo S.
Ebo Sam
Really nice and easy way to wear. Most of the comments I get when wearing my jumpsuit are tough guy , cool guy. Am 56 and still it look good on me it make me look younger when wearing my jumpsuit Love it I have 3 now
Quality of item: Excellent
Markku T.
Summer -22
Best costume in summer -22 when i was boating 2 weeks with my friends and now in when weather getting colder its easy to wear after sauna 👍🏻👍🏻👍🏻
Quality of item: Excellent
This jumpsuit from Onepiece is unisex which means that the style is suitable for both men and women. The product is designed to be worn as you want to wear it; If you want a looser, more relaxed fit, opt for a larger size to normal. Or if you want a more fitted look, choose one size smaller.
| | XXS | XS | S | M | L | XL | XXL |
| --- | --- | --- | --- | --- | --- | --- | --- |
| Height | 155 - 166 | 165 - 174 | 174 - 180 | 178 - 185 | 182 - 188 | 186 - 192 | 190 - 196 |
| Chest | 90 | 96 | 102 | 108 | 114 | 120 | 126 |
| Waist | 82 | 88 | 94 | 100 | 106 | 112 | 118 |
| Hip | 88 | 94 | 100 | 106 | 112 | 118 | 124 |
| Shoulder + Sleeve | 33 | 34 | 36 | 37 | 39 | 40 | 41 |
| Inseam | 20 | 21 | 22 | 23 | 24 | 25 | 26 |
| CF length | 75 | 79 | 83 | 87 | 91 | 95 | 99 |
| | XXS | XS | S | M | L | XL | XXL |
| --- | --- | --- | --- | --- | --- | --- | --- |
| Height | 155 - 166 | 165 - 174 | 174 - 180 | 178 - 185 | 182 - 188 | 186 - 192 | 190 - 196 |
| Chest | 90 | 96 | 102 | 108 | 114 | 120 | 126 |
| Waist | 82 | 88 | 94 | 100 | 106 | 112 | 118 |
| Hip | 88 | 94 | 100 | 106 | 112 | 118 | 124 |
| Shoulder + Sleeve | 33 | 34 | 36 | 37 | 39 | 40 | 41 |
| Inseam | 20 | 21 | 22 | 23 | 24 | 25 | 26 |
| CF length | 75 | 79 | 83 | 87 | 91 | 95 | 99 |