Inspired by traditional Norwegian patterns, we're bringing you the Kofte Jumpsuit. A thick double layer fabric, this style is made to keep you warm and toasty all winter long.
EXTRA 10% OFF WHEN YOU BUY 2 OR MORE
USE CODE: EXTRA10 AT CHECKOUT
Every Order = 1 Tree Planted
The tree planting operations provide crucial income to local communities.
100% acrylic
Two-way zipper opening
Front kangaroo pocket
Double layer high neck
Metal hooks on the front for closure
Logo patch on sleeve
This is a unisex product with unisex fit. Micah is 185cm and wearing size M. Rocky is 172cm and wearing size XS.
Free shipping on orders over $300
30 days to return
Similar styles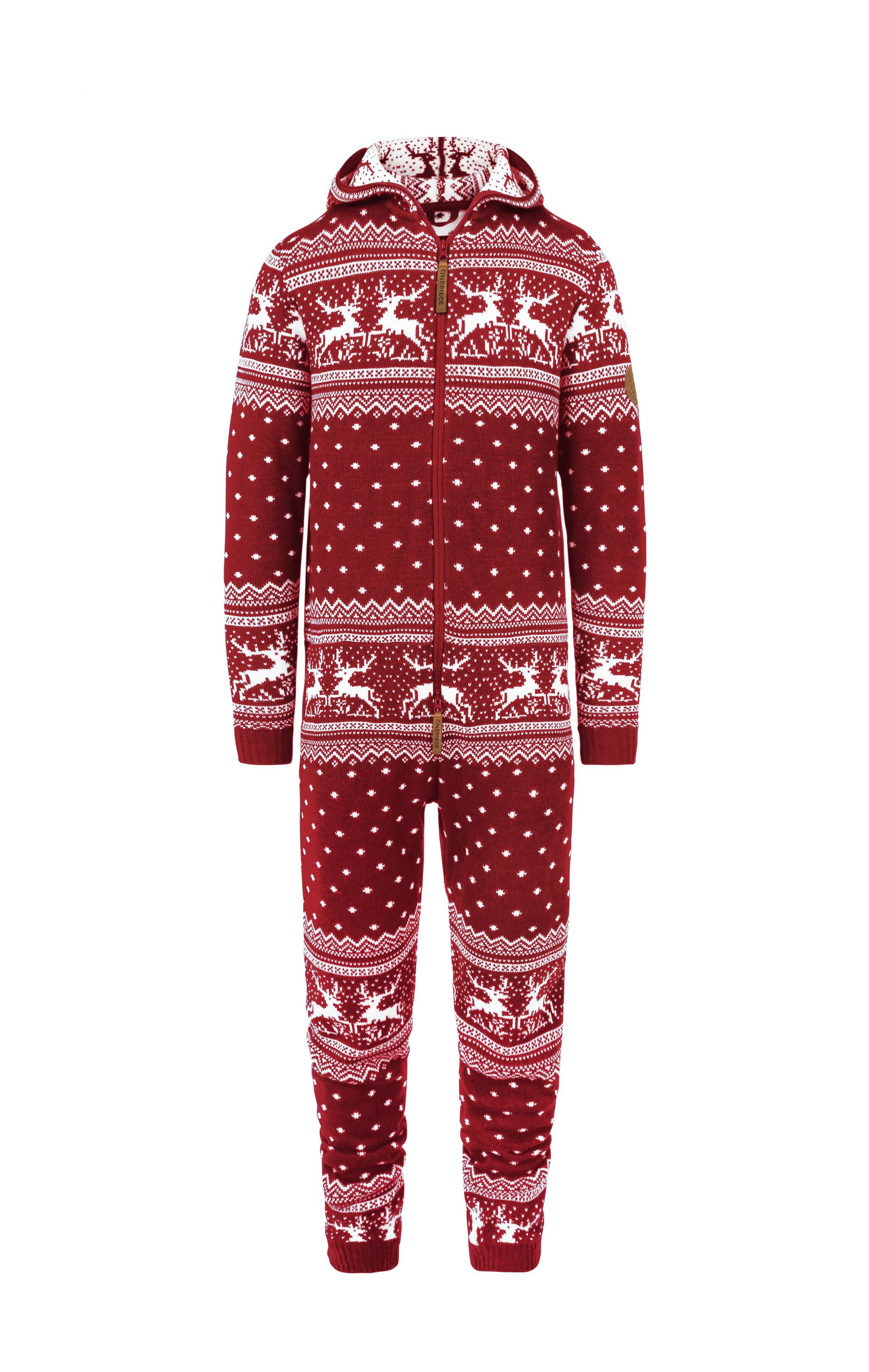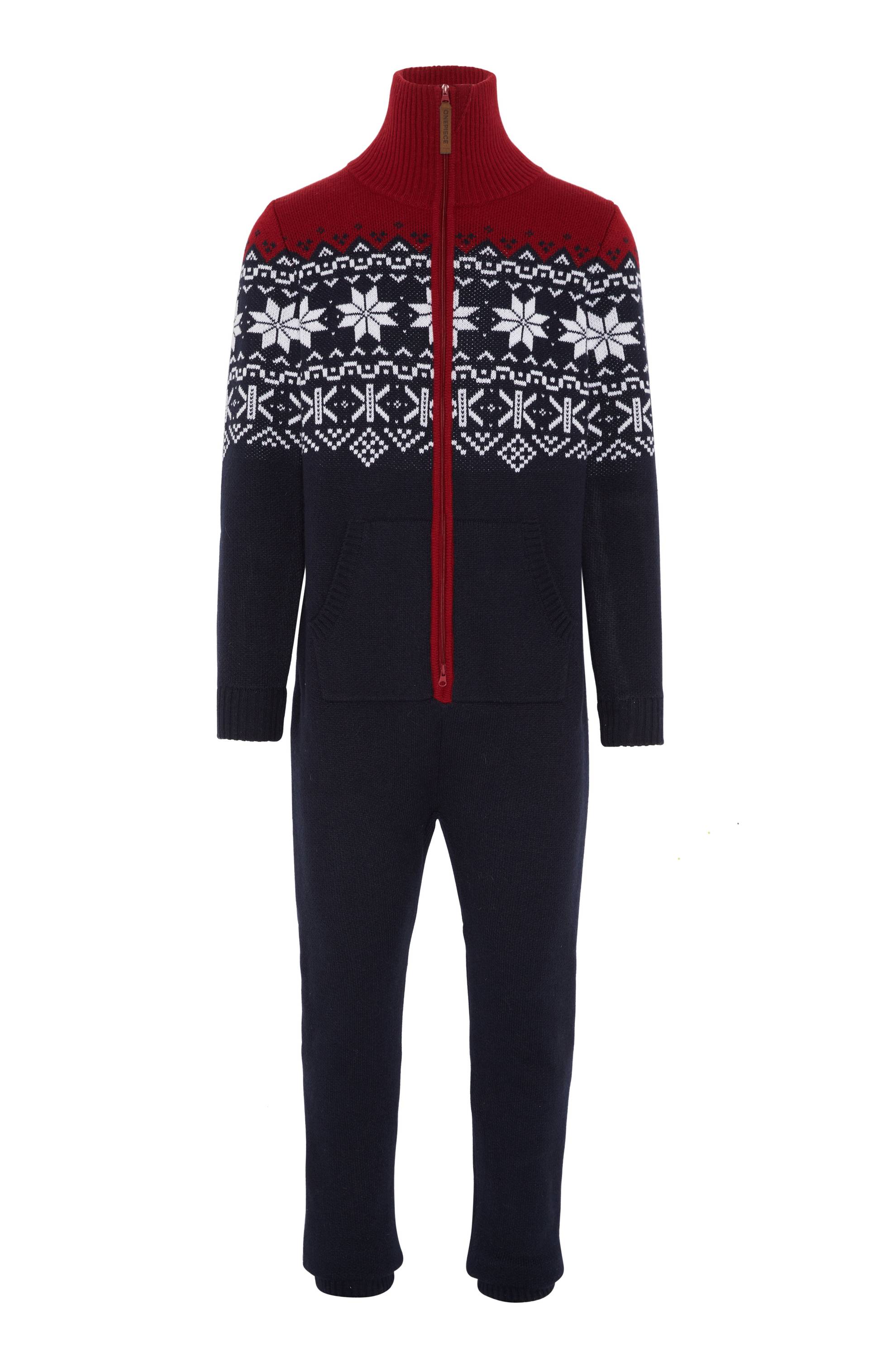 This jumpsuit from Onepiece is unisex, which means that the style is suitable for both men and women. The product is designed to be worn as you want to wear it; If you want a looser, more relaxed fit, opt for a larger size to normal. Or if you want a more fitted look, choose one size smaller
| | XXS | XS | S | M | L | XL | XXL |
| --- | --- | --- | --- | --- | --- | --- | --- |
| Height | 61 - 65.4 | 65 - 68.5 | 68.5 - 70.9 | 70.1 - 72.8 | 71.7 - 74 | 73.2 - 75.6 | 74.8 - 77.2 |
| Chest | 36.2 | 38.6 | 40.9 | 43.3 | 45.7 | 48 | 50.4 |
| Waist | 32.3 | 35.4 | 37.8 | 40.2 | 42.5 | 44.9 | 47.2 |
| Hip | 35.8 | 38.2 | 40.6 | 42.9 | 45.3 | 47.6 | 50 |
| Inseam | 27.6 | 28.3 | 29.5 | 30.3 | 31.1 | 31.9 | 32.7 |
| CF length | 29.5 | 30.3 | 33.1 | 33.9 | 34.6 | 35.4 | 36.2 |
| | XXS | XS | S | M | L | XL | XXL |
| --- | --- | --- | --- | --- | --- | --- | --- |
| Height | 61 - 65.4 | 65 - 68.5 | 68.5 - 70.9 | 70.1 - 72.8 | 71.7 - 74 | 73.2 - 75.6 | 74.8 - 77.2 |
| Chest | 36.2 | 38.6 | 40.9 | 43.3 | 45.7 | 48 | 50.4 |
| Waist | 32.3 | 35.4 | 37.8 | 40.2 | 42.5 | 44.9 | 47.2 |
| Hip | 35.8 | 38.2 | 40.6 | 42.9 | 45.3 | 47.6 | 50 |
| Inseam | 27.6 | 28.3 | 29.5 | 30.3 | 31.1 | 31.9 | 32.7 |
| CF length | 29.5 | 30.3 | 33.1 | 33.9 | 34.6 | 35.4 | 36.2 |