Nous pensons que le confort de nos combinaisons doit être apprécié toute l'année, même lorsque vous êtes en plein soleil. Notre gamme de combinaisons courtes vous permet de sortir de votre zone de confort dans la chaleur, et sans transpirer!
Sautez sur la tendance utilitaire avec cette combinaison courte cargo à imprimé camouflage. Cette dernière comprend des poches pratiques et notre fameuse fermeture éclair à double sens.
Chaque Commande = 1 arbre planté
The tree planting operations provide crucial income to local communities.
80% coton, 20% polyester
Fermeture éclair à double sens
Capuche avec option de fermeture
Poche kangourou sur le devant
Poches sur les côtés et sur la poitrine avec fermetures éclair
Poches cargo
Logo brodé sur la poitrine et dans le dos
Il s'agit d'un produit unisexe avec une coupe unisexe. Thomas mesure 183cm et porte la taille M. Sarah mesure 171cm et porte la taille XS. Karim mesure 193cm et porte la taille XXL.
Livraison gratuite à partir de 200€
Livraison rapide disponible
Retour possible sous 30 jours
Produits similaires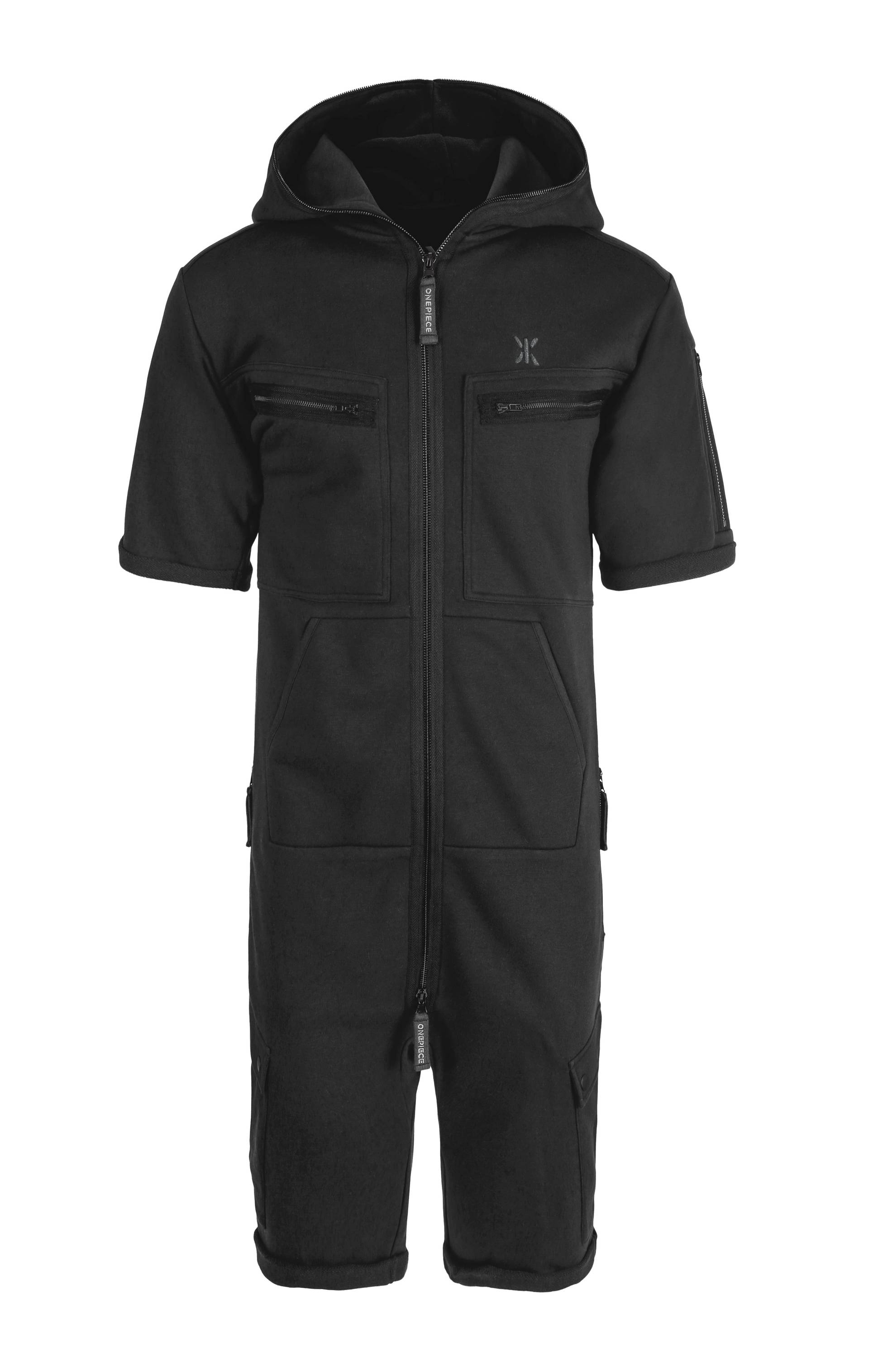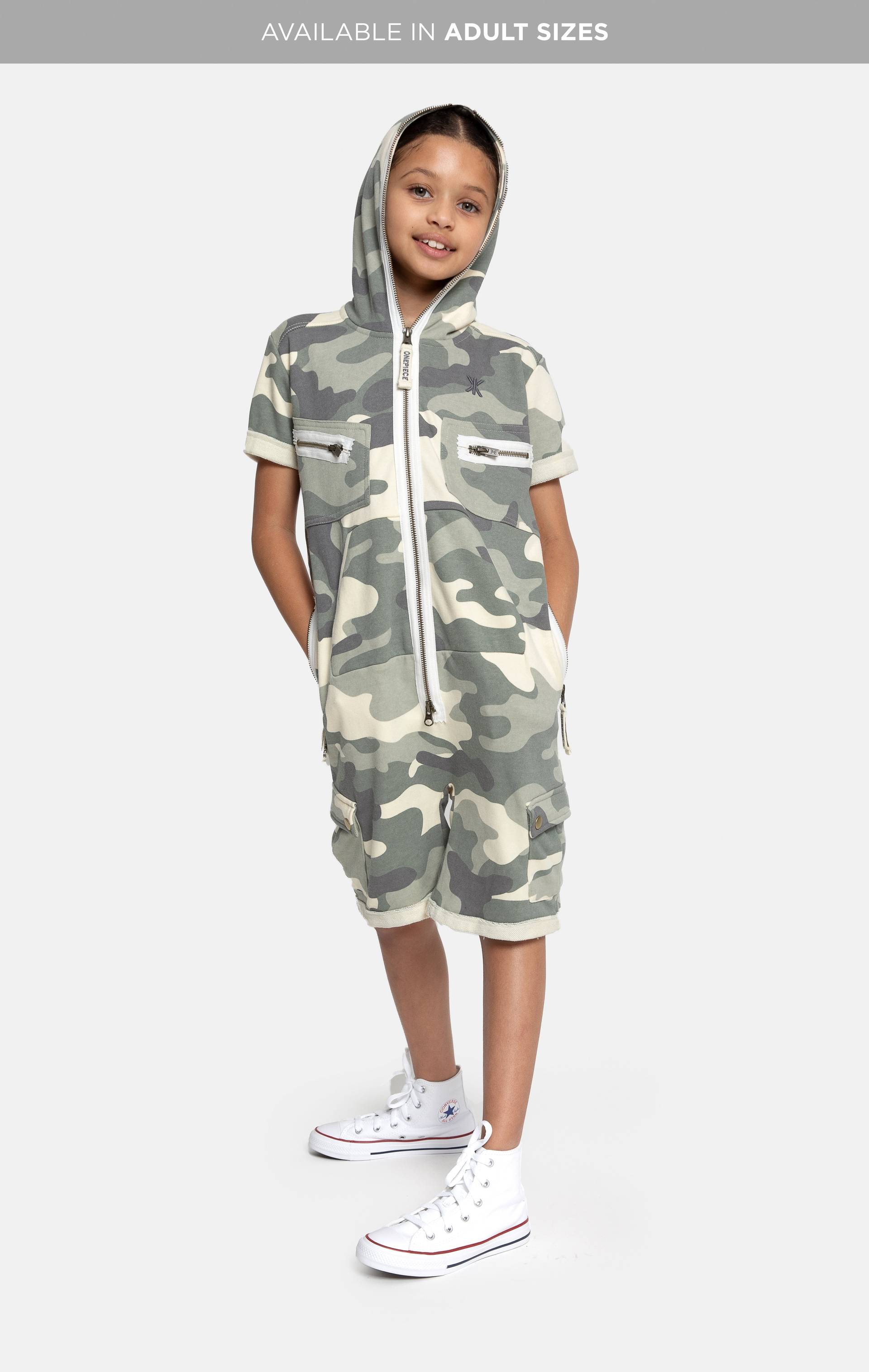 This jumpsuit from Onepiece is unisex which means that the style is suitable for both men and women. The product is designed to be worn as you want to wear it; If you want a looser, more relaxed fit, opt for a larger size to normal. Or if you want a more fitted look, choose one size smaller.
| | XXS | XS | S | M | L | XL | XXL |
| --- | --- | --- | --- | --- | --- | --- | --- |
| Height | 155 - 166 | 165 - 174 | 174 - 180 | 178 - 185 | 182 - 188 | 186 - 192 | 190 - 196 |
| Chest | 90 | 96 | 102 | 108 | 114 | 120 | 126 |
| Waist | 82 | 88 | 94 | 100 | 106 | 112 | 118 |
| Hip | 88 | 94 | 100 | 106 | 112 | 118 | 124 |
| Shoulder + Sleeve | 33 | 34 | 36 | 37 | 39 | 40 | 41 |
| Inseam | 20 | 21 | 22 | 23 | 24 | 25 | 26 |
| CF length | 75 | 79 | 83 | 87 | 91 | 95 | 99 |
| | XXS | XS | S | M | L | XL | XXL |
| --- | --- | --- | --- | --- | --- | --- | --- |
| Height | 155 - 166 | 165 - 174 | 174 - 180 | 178 - 185 | 182 - 188 | 186 - 192 | 190 - 196 |
| Chest | 90 | 96 | 102 | 108 | 114 | 120 | 126 |
| Waist | 82 | 88 | 94 | 100 | 106 | 112 | 118 |
| Hip | 88 | 94 | 100 | 106 | 112 | 118 | 124 |
| Shoulder + Sleeve | 33 | 34 | 36 | 37 | 39 | 40 | 41 |
| Inseam | 20 | 21 | 22 | 23 | 24 | 25 | 26 |
| CF length | 75 | 79 | 83 | 87 | 91 | 95 | 99 |